Free shipping on all orders over €50 / $60
RADIAN is a design brand uniting sustainability and contemporary crafting.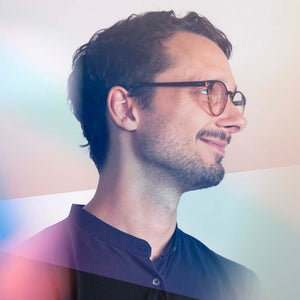 RADIAN is a Berlin-based label for contemporary 3D printed jewelry and 
sustainable home goods
 that merges different aspects of design. Influenced by architecture and taking a graphic approach, the designers behind the brand choose to work with geometric and abstract shapes. All collections are built on a strong concept. Every idea is translated into a meaningful appearance. Working with 3D printing as a production method opens up a new world of shapes and aesthetics. It allows RADIAN to use innovative materials and create unique and artistic statement pieces.
History
The beginnings of RADIAN date back to 2012, when we started to develop the award-winning jewelry collection Solitaire. Our strong fascination with 3D printing and the digital design process led to a growing variety of collections and soon attracted the interest of the London Science museum, the store of the Leopold museum in Vienna and of the Musée des arts décoratifs in Paris. Today, RADIAN pieces can be found in international boutiques, concept stores and museum shops, where they blend into their artistic environment and yet stand out!